LOCKESBURG, Ark.-The pieces of Arkansas quartz sparkle and glisten in the sun like treasure.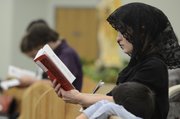 Steven and Karen Bullard, owners of Karen's Krystals, dig for the gems like treasure hunters and sell them at the shop on U.S. Highway 71 just south of Lockesburg.
"It's the thrill of finding something. You never know what you are going to find," Karen Bullard said.
"The quartz can be covered in mud, but you can feel the points on them. You have to pressure wash them and see what you have got," she said.
The couple mine rocks using hammers, chisels and pry bars. They have a mine leased near Jessieville, Ark., where they excavate the rocks and minerals. It's hard, physical work.
"The digging tears your fingers up. You can crush a finger," Steven Bullard said, pointing out his yellow fingernail.
Steven and Karen Bullard have operated the shop for about four years.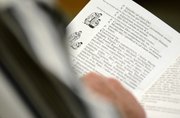 Karen Bullard's father owned the shop for years before that. He operated it in De Queen, Ark., before moving to Tennessee. He then moved back to Arkansas and operated the rock shop in Wilton, Ark., near Ashdown. Steven and Karen Bullard moved the shop to Lockesburg after they took it over.
The couple have added to the shop by buying a collection from the family of a 98-year-old geologist.
They have everything from Arkansas quartz crystal to petrified wood formed by saltwater runoff from oil fields. They also have golden healers, where gold is absorbed into the quartz.
Geologists say that Arkansas and Brazil have the best-quality quartz in the world, and today, rock hounds, families and tourists from all over the world head for the Hot Springs and Mount Ida area in Arkansas to go prospecting in the abundant quartz crystal deposits of the Ouachita Mountains.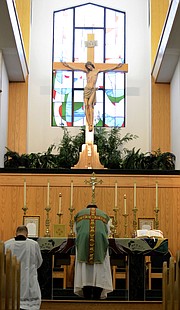 Mount Ida is known as the Quartz Crystal Capital of the World. Additional mines are found in Mena, Jessieville and Story.
"We go dig about twice a week in winter," Steven Bullard said. "That's when business at the shop slows down. We put money back every summer to survive the winter."
The more exotic rocks at the shop are ordered from all over the world. Some samples include an amethyst church from Brazil and onyx from Pakistan.
Some of the most popular items at the shop are sliced geodes.
"We buy those in bulk, and they are some of our biggest sellers," Steven Bullard said.
The shop attracts some pretty serious quartz collectors who buy large pieces for mantel displays in their homes.
The shiny crystal quartz that attracts potential customers from the highway has all been processed. This means they have been boiled for 24 hours in acid and then a baking soda solution to make them shine.
The Bullards do this process on their property.
"We don't clean all of it," Steven Bullard said. "We leave some more natural to show people how it came out of the world."
Visitors to the shop do not have to be serious rock collectors. Karen's Krystals catches the eye of a lot of tourists on U.S. Highway 71.
Tori Miller of Colorado Springs, Colo., often visits Arkansas for work. She finally decided to stop at the rock shop after seeing it on numerous trips.
"I have seen this shop so many times and never stopped before," she said during a recent visit. "And I'm finding some things to take home."
Another visitor, Linda Osbourne, left a positive review on the shop's Facebook page.
"This is a must stop for rock hounds. Their crystal displays are some of the best that I have seen ever," she wrote. "They also have rocks and minerals that I have not seen before. We pulled up at 5 p.m., and they assured us that they were open, and that they were glad to have us there."
Karen's Krystals is open daylight to dark, Monday through Saturday, unless they are out of town mining.