LINDEN, Texas - Linden resident Gary Daniel is fighting superficial siderosis, an ultra-rare disorder diagnosed in less than one in three million Americans, and has been doing so for nearly three decades.
Gary's wife, Rori, sat by his side as he spent 10 years enduring countless medical tests during his journey to put a name to the profoundly disabling symptoms that were taking over his life.
"We knew something was really wrong when he called from work and he said he was leaving the location and following the GPS to his hotel. He said the next thing he knew, he was five miles from the Canadian border," Rori Daniel said. "And he didn't remember how he got there."
A 1992 cervical tumor surgery had allowed a dural defect - damage to the membrane covering the spinal cord - to cause long-term bleeding into his spinal fluid. This bleeding released neurotoxic free-iron molecules, building into a layer on the surface of his brain and spinal cord, resulting in superficial siderosis.
Superficial siderosis occurs when hemosiderin, a protein compound that stores iron in tissues, is deposited on the pial membrane surface of the brain and/or spinal cord. Hemosiderin deposition is the consequence of recurrent or persistent hemorrhage in the brain.
The symptoms Gary endured throughout the next couple of decades included a significant loss in hearing, vision and sense of smell. His lack of balance was so severe he was eventually forced to resign from his job in oil field services because of safety concerns for himself and his co-workers
The Daniels, originally from Sacramento, California, moved to Linden in the 1980s and eventually opened the Chuckwagon Family Restaurant. They owned and ran it for 10 years, before closing in 2002.
It was in about 2003 that Gary's symptoms really started to ramp up. It was the beginning of a 10-year process of figuring out what was happening to him.
"It was very frustrating because each year it seemed like I picked up another symptom or two," he said. "And I would go to the doctor to get tested for all these different things, so my wife was getting frustrated. She says, 'Every year, it's something else you're being checked for. But it always comes back negative.'"
Patients who develop superficial siderosis suffer signs and symptoms common to more well-known neurodegenerative diseases. Often, they are misdiagnosed and treated for multiple sclerosis, Parkinson's or multiple systems atrophy due to the rarity of the disorder.
THE DIAGNOSIS
When a Texarkana neurosurgeon sent Gary to Advanced Imaging in late 2014 for an MRI, an observant radiologist discovered the cause of his mysterious symptoms. But this discovery wasn't until the Daniels popped the MRI disc into a laptop and did some investigating.
After doing so, they read the radiologist report and saw that it said superficial siderosis was seen on the MRI. So they did a Google search, but there was very minimal information on the web about this disorder at the time.
"The neurosurgeon said it was such a rare disorder that what are the chances that he actually has this?" Rori said.
Nonetheless, after a draining period of anxiety and pain, Gary had the correct diagnosis.
"When I was actually diagnosed and we looked at it, everything I'd been complaining about for the last 10 years was a symptom of this disease," Gary said. "So, it was a very big relief to actually find out what was causing all of this."
Rori said finding out caused a mix of emotions.
"I think it helps to get closure to know," she said. "It's just a mental relief to know that you're not crazy and you're not imagining it."
Beyond the emotional damage, the financial implications from all of the doctor's visits and Gary's lack of work were beginning to pile up. Rori says that if Gary hadn't been eligible for Veterans Affairs health care, they might have gone bankrupt by now.
"It was a running joke. I used to say his annual Christmas bonus is our 'let's go to the specialist and have more tests' bonus," she said. "Neurologists don't think about having all these MRIs, and then you show up and the people at the hospital want $500. It was like never-ending for like 10 years."
THE RESEARCH ALLIANCE
Since the diagnosis, the couple has fought tooth and nail to try to bring awareness and provide resources to help people who have this rare disease.
"I know there are other people who have been diagnosed in the area, but HIPAA won't let us contact anybody," Rori said. "So, I was hoping that if we got the word out, that we might be able to connect with a few local people."
During all of this time, Rori was trying to update all of their family members on what was going on. So she started a homemade blog site called Living With SS.
"It really just started out as a small site to keep family and friends up to date," she said. "We used to get people that would send an email asking for information about once every three or four months. Now I'm getting three or four inquiries every week. And this is due to improved MRIs."
She was writing about Gary's journey with treatment and going from doctor to doctor, documenting everything along the way on her site, before being contacted by a man named Kyle Dempsey.
"In 2018, I got an email from a man in Wisconsin," she said. "His daughter at the time had a car accident at age three. And she had been diagnosed with SS at age 10."
They discussed the possibility of a nonprofit, fundraising and simply trying to find someone to research the disorder and how to treat it more deeply. And while the Daniels didn't have the funding to start a nonprofit at the time, Dempsey did.
Dempsey and the Daniels flew to Washington, D.C., for Rare Disease Week a couple of years later to meet with legislators and lobby for funding. While there, they sat with Dempsey for coffee and discussed their potential plans together.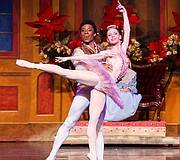 "Everything that we wanted to do, he wanted to do," Rori said. "So, the Superficial Siderosis Research Alliance was kind of born over that meeting."
The SSRA was formed in 2019, with the headquarters being run by Dempsey in Wisconsin. Rori acts as the executive director, running the patient registry and clinical research trials.
She says they are currently looking for a principal investigator and have an ongoing clinical study of treatment involving antioxidants.
"We are slowly building," Rori said. "We've had meetings with pharmaceutical companies, like the one that makes the drug (Deferiprone) my husband has been on for six years. It is $9,000 a month. It's a very long, slow and tedious process. It's taken some people 10 years, but we're now seeing results from the early trials."
In 2014, there were only around 100 confirmed cases of superficial siderosis. Right now, there are over 300. Rori said she has people in their registry from countries all over the world.
Gary's specialist, Dr. Michael Levy, has moved from Johns Hopkins University to Massachusetts General Hospital, where he has opened a superficial siderosis clinic and research lab.
"We are helping to fund that," Rori said. "We've committed to a $100,000 grant over the course of four years. So far, we have funded $55,000 of it, simply from $10 here and $20 there from friends and family and people on Facebook."
The research alliance has become a primary source of work and dedication for the two of them.
"We stay positive, and I do, by keeping busy," Rori said. "This is a full-time job for me now - the Research Alliance, the clinical trial and all of this. I spend probably 40-50 hours a week doing outreach and talking to doctors."
WHAT THE FUTURE HOLDS
They're attempting to get a roundtable together this winter to get specialists from around the world to try to come to a consensus on a care plan and treatment.
"It's so scattered," Rori said. "We can't get everyone on the same page about this. So that's one of my goals."
Ultimately, Rori and Gary feel confident that this is the best way they can help the future generations of people who develop this rare disorder.
"We feel like it may be too late for Gary for a cure," Rori said. "We may be able to slow down the progression eventually if our clinical trial is successful. But Kyle's daughter is now 16, and she's already at the point where she needs hearing aids. What's going to happen when she can't walk? So this is for these young people."
Seven volunteers, including Gary, have signed up to provide tissue for the Research Alliance's brain donation program.
"The more the word gets out, the better people can look for themselves, just like us," Gary said. "If we had not put that disc in from my MRI when I got home, we probably still would not know what's going on with me."
(For information about superficial siderosis, visit livingwithss.com. To learn about the Superficial Siderosis Research Alliance mission, visit ssra.livingwithss.com. Patients may enroll in the superficial siderosis patient registry at superficialsiderosis.org.)