TEXARKANA, Texas -- Beware! This is the time porch thieves are more active largely because drop-off deliveries are more prevalent.
Theft of packages left by the front door are a year-round problem for police but seem to increase during the holiday season.
With a lot of people now ordering their Christmas gifts online, it provides more opportunities for thieves to grab packages after they are delivered.
The Texarkana Texas Police Department says residents should be proactive before the packages are ever delivered.
-- Stay on top of packages through tracking. Once you make the purchase, you can usually start tracking the package. Sign up for text or email alerts so you have up-to-date information about when it will be delivered. Once it is delivered, bring it inside immediately. If you're at work or away from home, ask a trusted friend or neighbor to pick it up for you.
-- Have your package delivered to where you work or to a post office box. You can also have Amazon packages shipped to an Amazon Hub Counter instead of your home address and pick them up there. The Amazon Hub Counter in Texarkana is located in the GNC Store in Central Mall.
-- Purchase a secure mailbox for deliveries. If you decide to go this route, there are several options available at all price levels. Just make sure that you secure the box adequately so you don't come home and find both the mailbox and your packages gone.
-- Stay vigilant. Be on the look out for any suspicious activity in your neighborhood. Call 911 if you notice anything unusual.
Most often, package thefts are crimes of opportunity. Don't tempt potential perpetrators anymore than need be. Move packages inside as quickly as possible.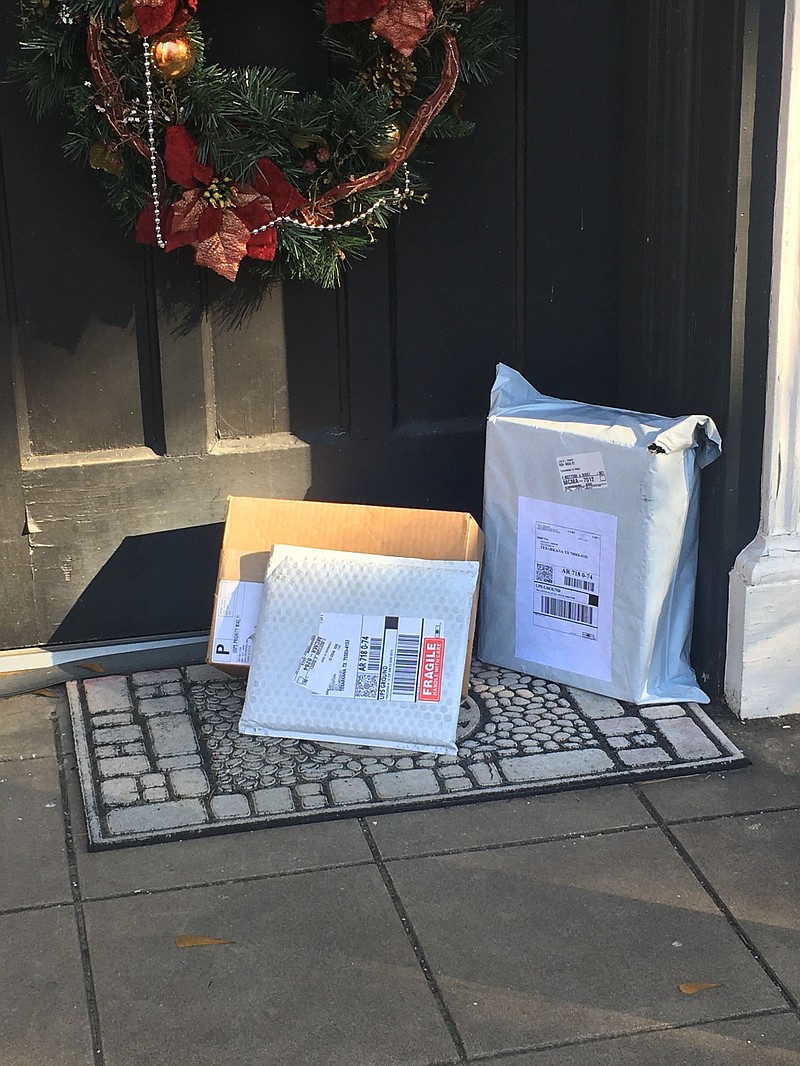 The package season is upon us. Pick-pocketing porches is more prevalent. Keep track of your deliveries.(Staff photo by Les Minor)