Staff photos by Neil Abeles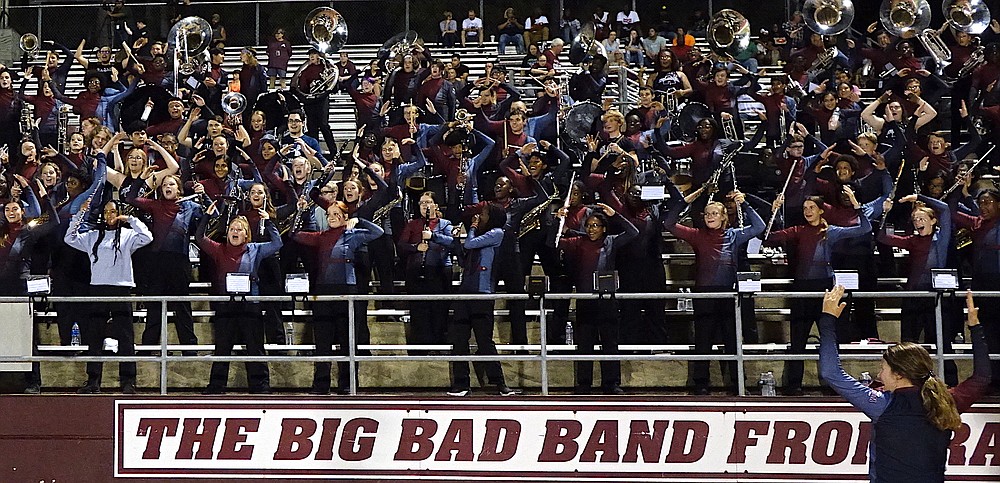 Take a moment to study the faces. Almost a hundred youth are joining in to encourage and cheer for the Atlanta Rabbit football team. In a moment, the group may start playing so loudly that the opposing team will not be able to hear the team signals called.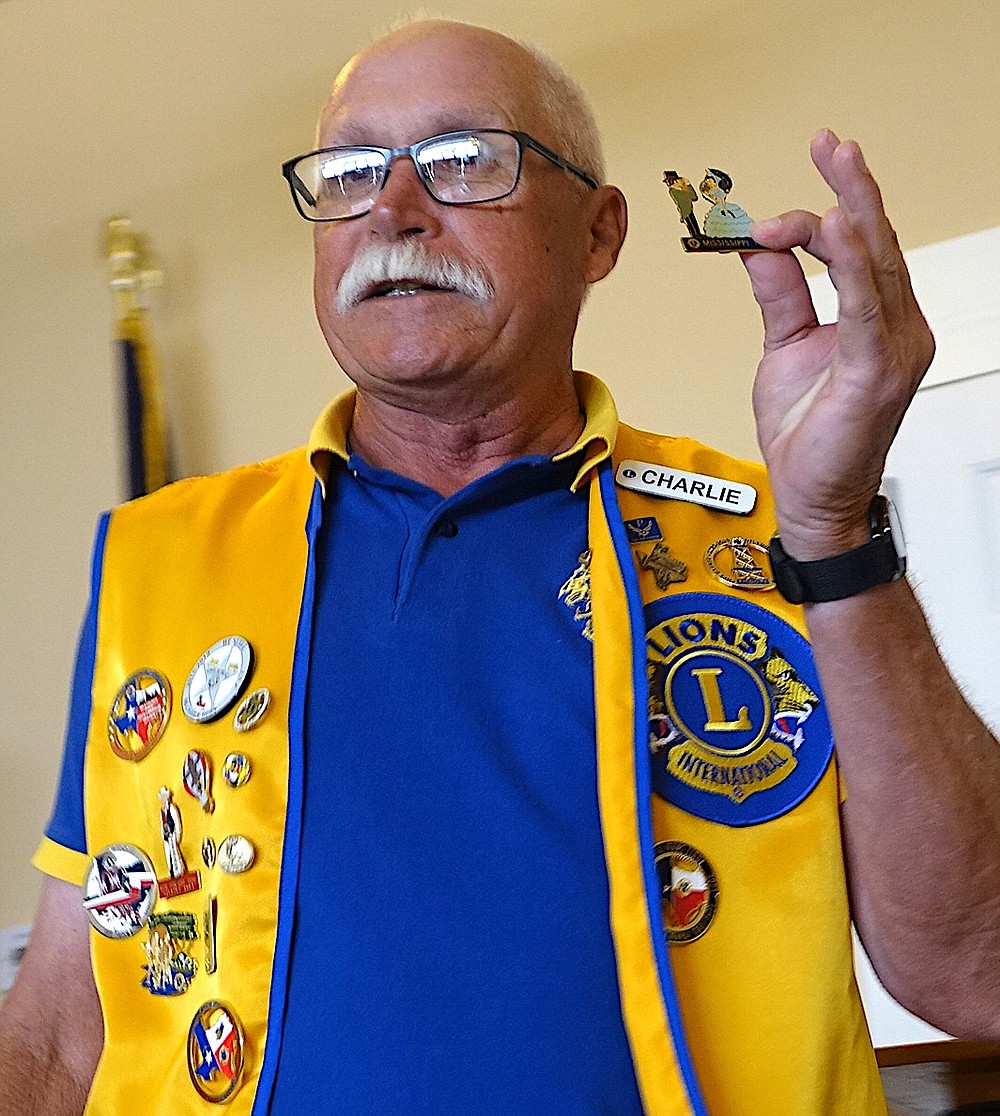 Charlie Horn, president of the Linden Lions, holds up a Lions Club pin from Louisiana he is auctioning to local members. Such pins will be worn on their jackets. Horn goes to various district meetings and buys pins from all over the world to bring back and sell to his members. It's a way to raise money for the Lions Clubs' good causes.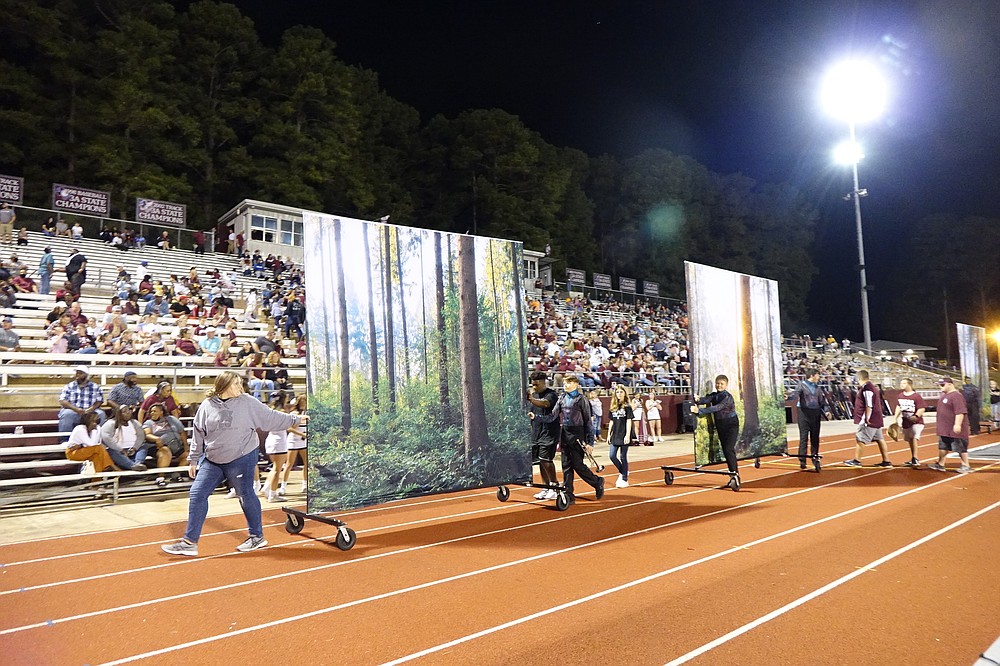 Don't look now but a forest is rolling by. Members of the Atlanta High School marching band are wheeling out backdrops for their halftime show at Rabbit Stadium. The show features birds such a raven and the phoenix, the immortal bird of Greek mythology, and so needs tree limbs to live in.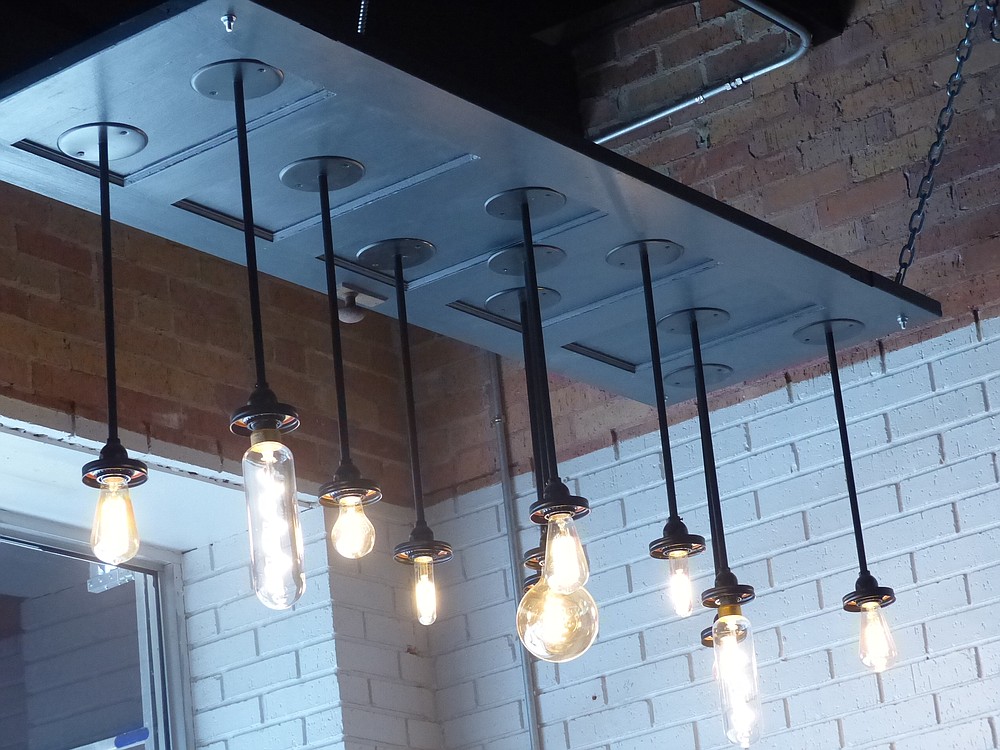 Stop in at the Cafe Crema Coffee Shop in Atlanta on East Main Street and notice the unusual homemade chandelier. It's the creation of owner Greg Beers. Can you tell that it was once simply a wooden door?