TEXARKANA, Texas -- The local campus of Texas A&M University is set to receive a $45 million boost from the Texas State Legislature, part of a $700 million allotment to the Texas A&M University System, it was announced Tuesday.
With its part, Texas A&M University-Texarkana will build a new academic building on its Bringle Lake campus.
TAMU-T President Dr. Emily Cutrer said the college requested funding for this building in the 2017 Legislative Session.
"It is an academic building to primarily house our Business, Engineering and Technology programs," Cutrer said. "Those are fast-growing programs, and we want space for them all to be together in a building and have some student lab and research space that is needed. So, we'll have classrooms, lab space and some faculty offices."
Cutrer said planning will begin shortly for the building. They are not sure yet of where it will be located on campus, but she said it will likely be close to the most recent building that arose on the campus -- the Building for Academic and Student Services.
"This will provide additional resources for our students and faculty," Cutrer said.
"It will add to the experience students and faculty will have and expand the profile of the campus. It's always nice to have a good-looking, new building on campus. We all take pride in that. It's just huge that we're getting this building.
"Our legislators and house member Gary VanDeaver were absolutely wonderful in making sure this went through, as was our senator, Bryan Hughes. We owe them a great deal."
Funding for capital projects in Senate Bill 52 include $45 million going to nine different campuses, including A&M-Commerce; $65 million going to Tarleton State-Stephenville, $56 million to Texas A&M-College Station and varying amounts from $25 million to $43 million to other campuses.
SB52 is the first legislation since 2015 to include a comprehensive list of capital projects for the state's public colleges and universities.
Chancellor John Sharp thanked Lt. Gov. Dan Patrick, Speaker Dade Phelan, Sen. Brandon Creighton, Sen. Jane Nelson and Rep. Greg Bonnen for their leadership and all of the members of the House and Senate who supported the legislation, according to an announcement released by TAMU-T Wednesday.
"We are gratified by the confidence the Legislature shows in The Texas A&M System to be good stewards of tax dollars," Sharp said. "We will continue to earn that trust as we serve the students and citizens of this great state."
The chancellor also thanked Governor Greg Abbott for including higher education in the third special session this fall.
The BASS building at TAMU-T took just under four years to complete. Cutrer said she expects a similar time frame for this project.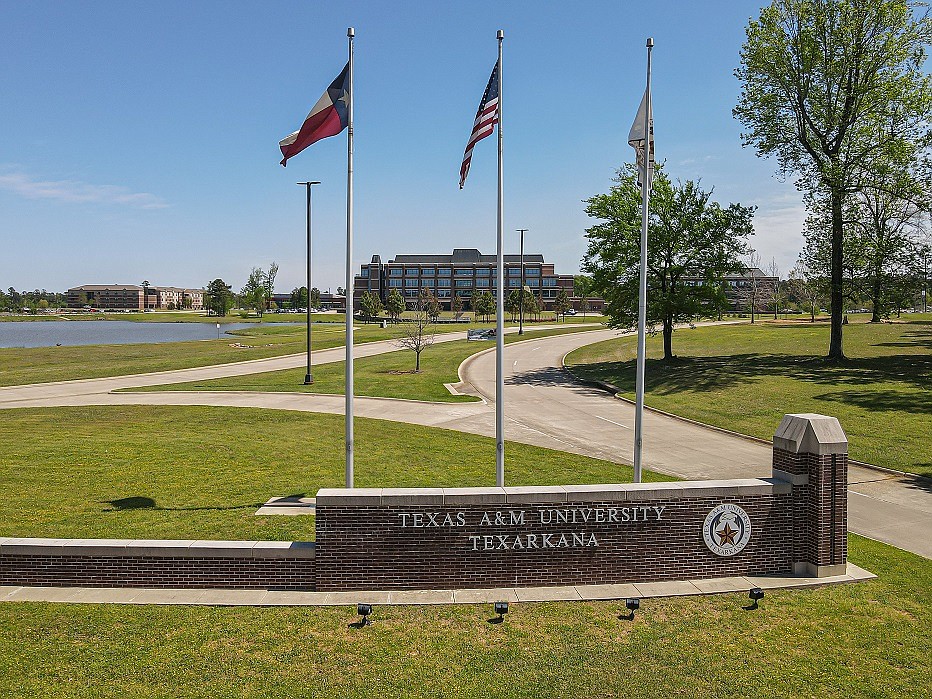 Texas A&M University-Texarkana just got a $45 million infusion from the state for a new building. (Photo courtesy of John Bunch/TAMU-T)