Car crashes into Texas Boulevard building
June 5, 2023 at 11:39 a.m.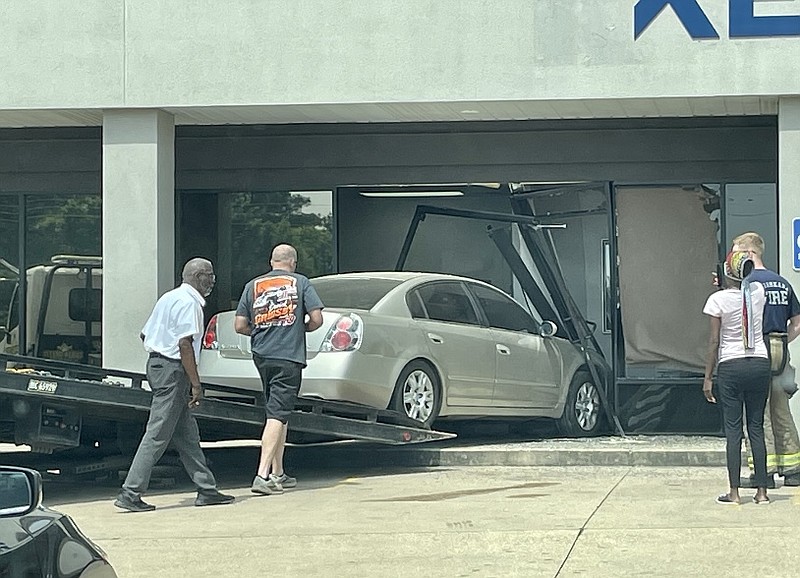 A woman inside a business was injured Monday morning, June 5, 2023 after an elderly woman accidentally drove into the front of a building at 4303 Texas Boulevard. The 89-year-old driver hit the gas instead of the brakes, according to Texarkana, Texas Police. A woman inside the building was taken to the hospital with minor injuries. The driver was not injured. (photo provided by Texarkana Texas Police Department.)
A car crashed into a building on Texas Blvd. Monday morning.
Print Headline: Car crashes into Texas Boulevard building
Sponsor Content