Female left with 'serious injuries' after shooting in Texarkana, Texas
by Gazette Staff | September 13, 2023 at 7:32 p.m.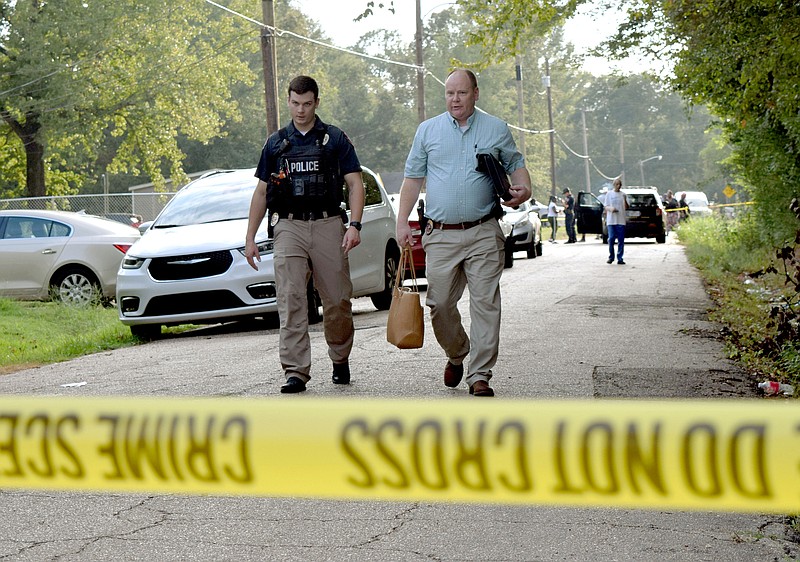 Texarkana Texas Police Department detectives Ben Thomes, left, and Jerrod Dean walk back to a barrier to speak with people who gathered at the scene of a shooting Wednesday evening, Sept. 13, 2023, in the 3800 block of Alexander Avenue. One person, a female, was injured. (Staff photo by Stevon Gamble)
TEXARKANA, Texas -- One person is in serious condition after a shooting Wednesday evening south of Robison Road.
Print Headline: Female left with 'serious injuries' after shooting in Texarkana, Texas
Sponsor Content