Bessie Mroczko
April 23, 2018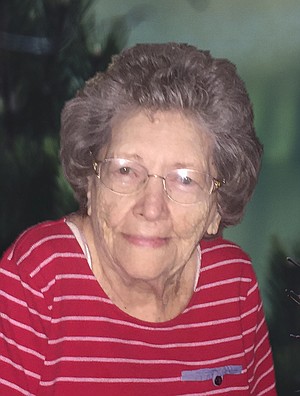 Bessie Mae Mroczko, 92, of Texarkana, Texas, died Friday, April 20, 2018, in a local hospice.
Ms. Mroczko was born July 23, 1925, in Hughes Springs, Texas. She was retired from Red River Army Depot as a computer technician and was a member of First Baptist Church. She was preceded in death by her husband, Ernest Thomas Mroczko.
Survivors include one son and daughter-in-law, Tom and Jane Mroczko of Cartersville, Ga.; one daughter and son-in-law, Sue and Mike Gibson of Texarkana; one sister and brother-in-law, Lucy and James Trout of Irving, Texas; four grandchildren, John Mroczko, Amy Bishop, Craig Buster and Caitlin Gibson; five great-grandchildren; and a number of other relatives.
Services will be 2 p.m. Wednesday at Chapelwood Funeral Home with Larry Sims officiating. Burial will be in Chapelwood Memorial Gardens.
Visitation will be from 6 to 8 p.m. Tuesday at the funeral home.
Online registration is at chapelwoodfuneralhome.com.