William Clawson
April 28, 2018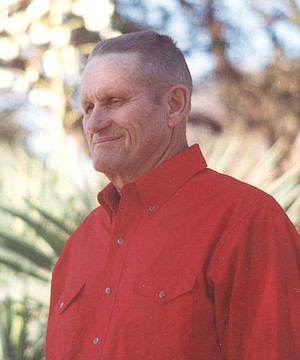 IDABEL, Okla.—William "Bill" Clawson, 85, of Idabel died Monday, April 23, 2018, in Idabel.
Mr. Clawson was born Dec. 20, 1932, in Hardin, Mont. He was retired from Weyerhaeuser, a rancher, formerly employed with Valliant Paper Mill, a member of OK Cattlemen's Association and Canfield Cemetery Board and a deacon and member of Trinity Baptist Church. He was preceded in death by his wife, Laura Clawson; and one son, Rick Clawson.
Survivors include his wife, Daisy Clawson of Idabel; one son, Joe D. Clawson of Idabel; two daughters, Vonda Sparkman of Pea Ridge, Ark., and Billie Dunn of Sedalia, Mo.; two stepchildren, Johnny Reid of Idabel and Susan Gonzalez of Shreveport, La.; and a number of other relatives.
Services will be 10 a.m. today at Trinity Baptist Church with Robert O'Neil and Andrew Riddle officiating. Burial will be in Canfield Cemetery under direction of White Family Funeral Home.
Memorials may be made to Trinity Baptist Church New Building Fund, P.O. Box 628, Idabel, OK 74745.
Online registration is at
whitefamilyfh.com.