BARBARA RAMSEY
August 23, 2018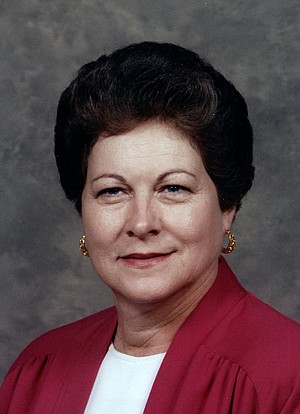 Barbara Janice Ramsey, 79, of Texarkana, Texas, died Sunday, Aug. 19, 2018 in a local hospice.
Mrs. Ramsey was born Jan. 17, 1939, in Junction City, Ark. She was a medical assistant and a member of Rhema Baptist Church. She was preceded in death by her husband, Richard Ramsey; and one daughter, Lisa Duncan.
Survivors include two stepsons, Rick Ramsey and Robert Ramsey; one brother, Derrell Nicklas; two granddaughters, Chelsea Phillips and Taylor Phillips; one great-granddaughter, Jozee Holmes; one great-grandson, Ja'Tyi Holmes; and a number of other relatives.
Graveside services will be 11 a.m. Friday at Hillcrest Memorial Park with the Rev. Jessie Haynes officiating. Burial will be under direction of Texarkana Funeral Home, Texas.
Visitation will be 6 p.m. to 8 p.m. today at the funeral home.
Memorials may be made to The Wounded Warrior Foundation or St. Jude's.
Online registration is at texarkanafuneralhome.com.