BRENDA HOLLAND
August 23, 2018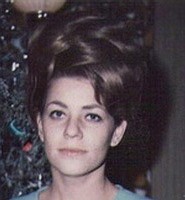 LINDEN, Texas—Brenda Holland, 74, of Linden died Monday, Aug. 20, 2018, at her home.
Mrs. Holland was born Jan. 18, 1944, in Atlanta, Texas. She was preceded in death by one daughter, Tonya Ann.
Survivors include her husband, Larry Holland; one daughter and son-in-law, Holly and Mike Horn; and two grandsons, Travis Horn and Colby Horn.
Services will be 11 a.m. Saturday at Reeder-Davis-Schindler Funeral Home with Jimmy Holland officiating. Burial will be in Linden Cemetery.
Visitation will be 9 a.m. to 11 a.m. Saturday at the funeral home.
Online registration is at reeder-davis.com.