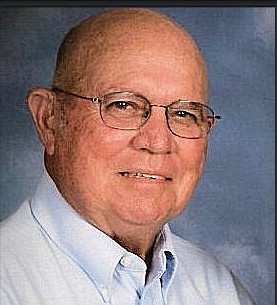 CLARKSVILLE, Texas—Don Howard Eudy, 74, of Clarksville died Tuesday, Aug. 21, 2018, in a Paris, Texas hospital.
Mr. Eudy was born Dec. 5, 1943, in Salina, Kan. He was retired Maintenance Supervisor with Red River County Department of Transportation, President of Stone Chapel Cemetery Association and a member of Friendship Lodge No. 16, AF&AM and First Baptist Church, Clarksville.
Survivors include his wife, Ann Eudy of Clarksville; three sons and two daughters-in-law, Chad Eudy and Tad and Courtney Eudy of Clarksville and Brad and Beverly Eudy of Paris; three grandchildren, Stoney Johnson, Justin Eudy and Avery Eudy; and a number of other relatives.
Services will be 11 a.m. today at First Baptist Church with the Rev. Mark Gossett officiating. Burial will be in Stone Chapel Cemetery under direction of Clarksville Funeral Home.
Visitation will be 10 a.m. to 11 a.m. today at the church.
Memorials may be made to Clarksville Food Pantry, 946 FM 1159, Clarksville, TX 75426 or Stone Chapel Cemetery, 129 CR 2010, Clarksville, TX 75426.
Online registration is at clarksvillefuneralhome.com.