JERRY JONES
August 23, 2018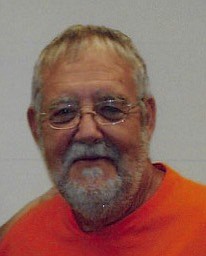 DeKALB, Texas—Jerry Lee Jones, 76, of Simms, Texas, died Tuesday, Aug. 21, 2018, in a Texarkana, Texas nursing home.
Mr. Jones was born April 7, 1942. He was a retired communication technician for United Telephone and Sprint, a member of Dalby Springs Masonic Lodge, Scottish Rite and Shriners, a Baptist and an Army veteran.
Survivors include his wife, Saundra Jones of Simms; one son and daughter-in-law, Michael and Jessica Cauldill of Portsmouth, Ohio; one daughter and son-in-law, Tracie and Rex Sanders of Minford, Ohio; one sister and brother-in-law, Patti and John Clerico of Winston-Salem, N.C.; one sister-in-law, Lois Jones of Wheelersburg, Ohio; seven nieces and nephews; two greatnephews; and a number of other relatives.
Private services will be held at a later date. Arrangements are under direction of Bates Family Funeral Home.
Memorials may be made to Shriners Children's Hospital, 2900 Rocky Point Dr., Tampa, FL 33607.
Online registration is at batesfamilyfuneralhome.com.