SHARON WITHERSPOON
August 23, 2018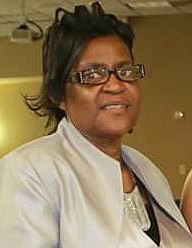 HOPE, Ark.—Sharon Ann Witherspoon, 63, of Nashville, Ark., died Thursday, Aug. 16, 2018, in Texarkana, Texas.
Mrs. Witherspoon was born May 8, 1955. She was a member of Harmony CME Church, Saratoga, Ark., New Testament House of Prayer No. 2 and New Testament Holy Ghost Tabernacle. She was preceded in death by her husband, David Witherspoon.
Survivors include two daughters, Amanda Walker and Janice Witherspoon of Nashville; one son, Marcus Witherspoon of Nashville; three sisters, Ida Ross of Hope, Carolyn Green of Saratoga, Ark., and Margie Green of Nashville; three brothers, James Williams of Desoto, Texas, Thomas Thomas of Nashville and David Williams of Saratoga; two grandsons; two stepgranddaughters; and a number of other relatives.
Services will be 11 a.m. Saturday at New Testament House of Prayer, Hope, under direction of McFadden & Hitchye Funeral Home.
Visitation will be 5 p.m. to 6:30 p.m. Friday at the funeral home.
Online registration is at mandhfuneral.com.