CHARA SCOTT
August 24, 2018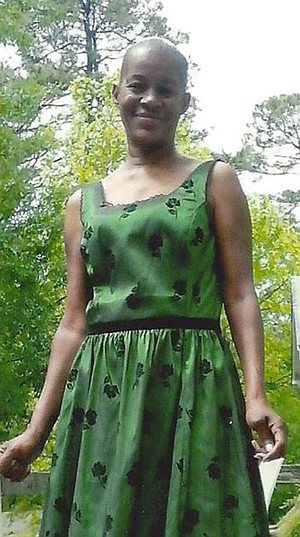 Chara Scott, 49, of San Augustine, Texas, died Saturday, Aug. 18, 2018, at a San Augustine nursing home.
Ms. Scott was born Dec. 20, 1968, in Texarkana, Texas. She was a homemaker.
Survivors include two sons, Tracy Scott and Marquin Scott of Texarkana; one daughter and son-in-law, Charkitta and Chris Colbert of Daingerfield, Texas; one brother, Gary Scott of Texarkana; one sister, Katrasha Taylor; one special friend, Charles Henderson; and 11 grandchildren.
Services will be 11 a.m. Saturday at St. John Baptist Church with the Rev. Donnell Atkins officiating. Burial will be in Nash Cemetery under direction of Haynes Mortuary.
Visitation will be 1 to 3 p.m. today at the funeral home.
Online registration is at haynesmortuary.com.