ODESSA HILL
August 24, 2018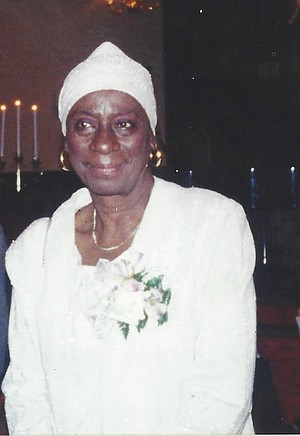 Odessa Debrow Hill, 92, of Texarkana, Ark., died Saturday, Aug. 18, 2018, in Texarkana, Texas.
Ms. Hill was born Sept. 16, 1925, in Texarkana. She was a nurse.
Survivors include one son and daughter-in-law, Calvin Michael and Charlotte Hill of Waco, Texas; one daughter, Rebecca French of Texarkana; one sister, Sarah Dabrow of Texarkana; one special niece and spouse, Jo and Roosevelt Newton of Dallas; four grandchildren; 13 great-grandchildren; and two great-great-grandchildren.
Services will be 2:30 p.m. Saturday at Canaan Baptist Church with the Revs. Freddie Smith and Andrew Hill officiating. Burial will be in Memorial Gardens Cemetery under direction of Jones Stuart Mortuary.
Visitation will be 5 p.m. to 7 p.m. today at the funeral home. The body may be viewed 2 p.m. to 2:30 p.m. Saturday at the church.