Mildred Burris
August 27, 2018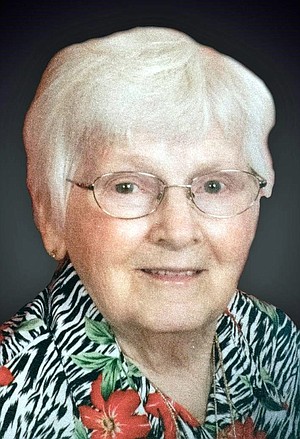 Mildred Sprague Gillis Burris, 95, of Little Rock, Ark., died Friday, Aug. 24, 2018, in a Little Rock nursing home.
Mrs. Burris was born Aug. 17, 1923, in Texarkana, Ark. She was retired from St. Michael Hospital, a former employee of North American Air Craft and a member of St. Edward Catholic Church and Christ the King Catholic Church. She was preceded in death by her husbands, Norman Gillis and Dewey Burris.
Survivors include her daughters and one son-in-law, Yvonne Thompson and Linda and Billy Teer of Little Rock; three granddaughters and grandsons-in-law, Catherine and Sam Harris
and Stephanie and Bryan Stafford of Little Rock and Jennifer and Allan Baker of Flower Mound, Texas; one sister-in-law, Alyne Sprague; seven great-grandchildren; and a number of other
relatives.
Mass will be 10 a.m. Tuesday at St. Edward Catholic Church with the Rev. James West and Deacon David Fowler officiating. Arrangements are under direction of East Funeral Home.
Visitation and rosary will be at 6:30 p.m. today at the funeral home.
Online registration is at
eastfuneralhomes.com.