Roma Young
August 27, 2018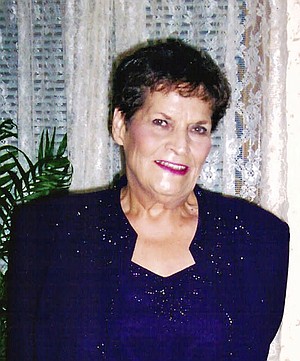 De QUEEN, Ark.—Roma Lee Bristow Young, 79, of Foreman, Ark., died Saturday, Aug. 25, 2018, at her home.
Mrs. Young was born July 20, 1939, in Foreman. She was a registered nurse with New Directions at McCurtain Memorial Hospital, Idabel, Okla. She was preceded in death by a granddaughter, Meagan Vay Dossett.
Survivors include two sons, Todd Dossett of Minden, La., and John Dossett of Ashdown, Ark.; three daughters, Julie Flood of Goodwater, Okla., Jacqueline Green of Terrell, Texas, and Deborah Turner of Foreman, Ark.; three brothers, Curtis Bristow, Samuel Bristow and Fred Bristow; one sister, Darlene Altenbaumer; 14 grandchildren; seven great-grandchildren; and a number of nieces and
nephews.
Services will be 2 p.m. Friday at Wilkerson Funeral Home with Mike Mize officiating. Burial will be in Gravelly Cemetery, Foreman.
Visitation will be from noon to 2 p.m. Friday at the funeral home.
Online registration is at
wilkersonfuneralhomes.com.