BURTON BARR
December 22, 2018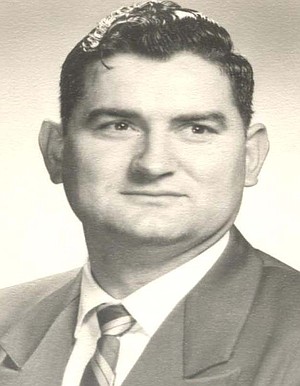 IDABEL, Okla.—Burton Barr, 91, of Valliant, Okla., died Thursday, Dec. 19, 2018, in Hugo, Okla.
Mr. Barr was born March 16, 1927, in Felt, Okla. He was a retired superintendent, principal and teacher. He also was a 32nd-degree Mason, a member of Valliant Masonic Lodge and Valliant Methodist Church, and a World War II Army veteran. He was preceded in death by his wife, Zilpha Rae Barr.
Survivors include two daughters and one son-in-law, Connie and Ronnie Compton and Karen Pickens of Valliant; two grandchildren, Kelly Compton and Kaci Compton Roberts of Valliant; four great-grandchildren, Raelan Bailey, Jaydan Bailey, Shali Compton and Brayden Roberts; one special friend, Burnice Tuck of Idabel; one great-great-grandchild; and a number of other relatives.
Services will be 2 p.m. Sunday at Valliant Methodist Church with Bob Stuart officiating. Burial will be in Valliant Cemetery under direction of White Family Funeral Home.
Visitation will be from 6 to 8 p.m. today at the funeral home.
Memorials may be made to American Cancer Society.
Online registration is at whitefamilyfh.com.