MARILYN GLASGOW
December 22, 2018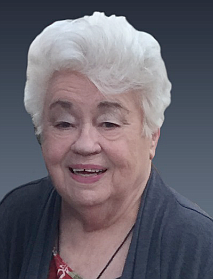 STAMPS, Ark.—Marilyn Patsy Glasgow, 87, of Lewisville, Ark., died Friday, Dec. 21, 2018.
Mrs. Glasgow was born Nov. 3, 1931, in Bodcaw, Ark. She was preceded in death by her husband, Austin Glasgow; one son, Terry Glasgow; and one daughter, Rebecca Wootten.
Survivors include one son and daughter-in-law, Thomas and Mikki Glasgow of Patmos, Ark.; five grandchildren, Don Glasgow, Eric Glasgow, Austin Glasgow, Meagan Glasgow and Zachary Glasgow; and three great-grandchildren, Chevy Glasgow, Tobias Glasgow and Decklan Glasgow.
Graveside services will be 2 p.m. Sunday at New Hope Cemetery, Patmos, Ark., with John Cooper officiating. Burial will be under direction of Smith Funeral Home.
Visitation will be from 6 to 8 p.m. today at the funeral home.
Online registration is at aosmithfuneralhome.com.