Marlin Freeman
December 22, 2018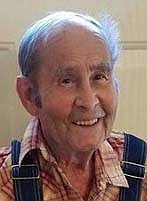 Marlin Edward Freeman, age 80, of Texarkana, Arkansas passed away Wednesday, December 19, 2018 in a local rehab center.
Mr. Freeman was born October 10, 1938 in Fouke, Arkansas and was a retired mechanic.
He was preceded in death by his wife, Bonnie Freeman and one granddaughter, Christina Moore Tristen.
Survivors include one daughter and son-in-law, Renee Freeman Perkins(Joseph) of Odessa, Texas; two grandsons, Chris Moore of Boron, California and Jessie Tristen of North Carolina; one great-grandson, Nathan Moore of Boron, California; one sister, Dovie Parker; four brothers, Carl Freeman, Neal Freeman, Ronnie Freeman, and Donnie Freeman; numerous nieces and nephews; and a number of other relatives and friends.
Funeral services will be held 2pm, Sunday, December 23, 2018 at Texarkana Funeral Home, Arkansas with Ronnie Freeman officiating. Burial will follow at Memorial Gardens Cemetery under the direction of Texarkana Funeral Home, Arkansas.
The family will receive friends from 5 to 7 Saturday evening at the funeral home.
Online registration @ www.texarkanafuneralhome.com.
The family will be at the residence of Dovie Parker, 4502 McBride Rd., Texarkana, Arkansas 71854.