Vera Smith
December 22, 2018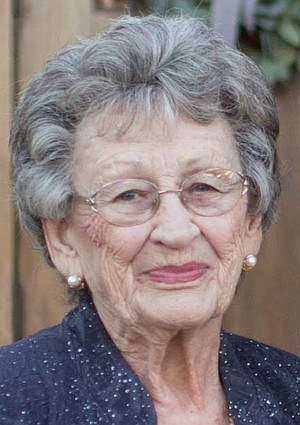 Vera Laverne Greenlee Smith, age 85, of Texarkana, Arkansas, died Thursday, December 20, 2018, at her home.
Mrs. Smith was born June 22, 1933, in Lindale, Texas. She graduated from Pine Springs High School and attended Tyler Junior College. She married the love of her life, Louie Earl Smith, Jr. in Tyler Texas in 1951, began a family there and later relocated to Texarkana, Arkansas. Vera was a member of Hickory Street Baptist Church where she was a dedicated and faithful servant. She was a former owner of Grand Central Station Ceramics, a gifted artist, and a Homemaker. She was preceded in death by her loving husband of sixty-one years, her parents, Robert and Vera Greenlee, and nine siblings.
She was a loving mother and grandmother to her five daughters and four sons-in-law, Kathy and Michael Donovan, Cindy and Tommy Turley, Jennifer and Larry Ward, and Patricia and Johnny Schilling, all of Texarkana, Arkansas, Peggy Roswell of Texarkana, Texas, one son and daughter-in-law, Les and Carolyn Smith of Texarkana, Texas, eighteen grandchildren, and twenty-seven great-grandchildren. She is also survived by three special sisters-in-law, Martha Ford, Linda Hughes and Paula Greenlee.
A celebration of her life will be at 3:00 P. M. Sunday, December 23rd at Hickory Street Baptist Church with Rev. Tim Strebeck and Rev. Wallace Edgar officiating. A Private family burial will be at Rondo Cemetery under the direction of Texarkana Funeral Home, Arkansas.
Visitation will be held prior to the service, Sunday at 2:00 P.M.
The family will be at the home of Michael and Kathy Donovan 3622 Byrnell Ln., Texarkana, Arkansas
Memorials may be made to the Rondo Cemetery Association, P. O. Box 3443, Texarkana, Texas, 75504, or to Hickory Street Baptist Church, 2923 Hickory Street, Texarkana, Arkansas, 71854.
Online registration is at www.texarkanafuneralhome.com.