WILLIAM CALDWELL
December 22, 2018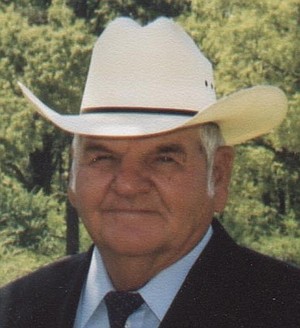 NEW BOSTON, Texas—William E. "Bill" Caldwell, 86, of New Boston died Thursday, Dec. 20, 2018, in a local hospice.
Mr. Caldwell was born Sept. 21, 1932, in Wolfe City, Texas. He was retired from Red River Army Depot, a cattle rancher and an Army veteran. He was preceded in death by his wife, Wanda Caldwell; and one daughter, Tammy Smith.
Survivors include two daughters and one son-in-law, Jan and Larry Johnson and Shelia Caldwell Holder of New Boston; one brother, Bruce Caldwell of New Boston; three grandchildren and two spouses, Cody and Brooke Johnson of DeKalb, Texas, Chris and Dollie Johnson of New Boston and Kristi Mefford of Dallas, Texas; seven great-grandchildren; and a number of other relatives.
Services will be 3 p.m. Sunday at Westside Missionary Baptist Church with Shannon Doyen officiating. Burial will be in Godley Prairie Cemetery under direction of Bates-Rolf Funeral Home.
Visitation will be from 2 to 3 p.m. Sunday at the church.
Memorials may be made to Westside Missionary Baptist Church, Hwy 82 W, New Boston.
Online registration is at batesrolffuneralhome.com.