BARBARA BROWN
December 26, 2018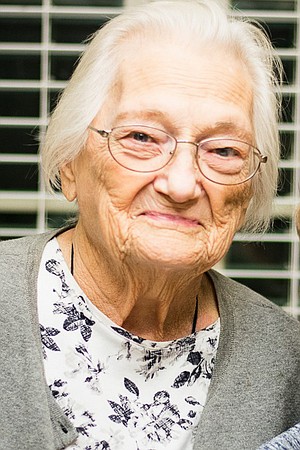 Barbara Allen Brown, 85, of Texarkana, Ark., died Friday, Dec. 21, 2018, in a local hospital.
Mrs. Brown was born Jan. 5, 1933, in Texarkana. She was retired office manager for Albertsons grocery store and a member of Elks Lodge No. 0399, Fraternal Order of the Eagles No. 2684 and St. Edward's Catholic Church. She was preceded in death by her husband, Joe D. Brown.
Survivors include one daughter and son-in-law, Sherry and Joe Hamilton of Genoa, Ark.; two sons and one daughter-in-law, Joey and Carol Brown of Genoa and Mike Brown of Texarkana; five grandchildren, Justin Hamilton, Chris Brown, Brandon Brown, Lauren Brown and Ryan Brown; six great-grandchildren; and a number of other relatives.
Graveside services will be 10 a.m. Thursday at Memorial Gardens Cemetery with Deacon David Fowler officiating. Burial will be under direction of Texarkana Funeral Home, Arkansas.
Visitation will be from 6 to 7:30 p.m. today at the funeral home.
Memorials may be made to American Cancer Society, 1301 S. Broadway Ave., Tyler, TX 75701, or St. Jude Children's Research Hospital, 262 Danny Thomas Pl., Memphis, TN 38105
Online registration is at texarkanafuneralhome.com.