MAURICE McKINNEY
December 26, 2018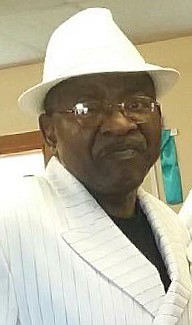 QUEEN CITY, Texas—Maurice McKinney, 70, of Atlanta, Texas, died Thursday, Dec. 20, 2018, in a Shreveport, La., hospital.
Mr. McKinney was born June 21, 1948. He was a minister with New Beginnings COGIC.
Survivors include his wife, Janet McKinney; two sons, Aaron McKinney of Killeen, Texas, and Bryan Dowden of Queen City; two daughters, Pamela Steward of Balch Springs, Texas, and Tracie McKinney of Lancaster, Texas; five brothers, Harold McKinney of Atlanta, Texas, Will McKinney of Texarkana, Texas, and Lonnie McKinney, Billy Rowe and Johnny McKinney of California; one sister, Merline Lawson of Atlanta; eight grandchildren; one great-grandchild; and a number of other relatives.
Services will be 1 p.m. Saturday at Bible Deliverance Church, Queen City. Burial will be in Mount Zion Cemetery under direction of Queen City Funeral Home.
Visitation will be from noon to 1 p.m. Saturday at the church.
Online registration is at queencityfuneralhome.com.