GARY WILLIAMS
February 13, 2018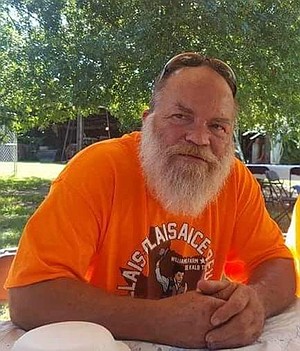 NEW BOSTON, Texas—Gary Andrew Williams, 57, of DeKalb, Texas, died Saturday, Feb. 10, 2018, at a local
hospital.
Mr. Williams was born July 27, 1960, in Texarkana, Texas. He was a retired lab technician at Alcoa.
Survivors include his wife, Silvia Williams of DeKalb; one son, Gary Mixon of Pinkhill, N.C.; his mother, Primrose Williams of DeKalb; one brother, Travis Williams of DeKalb; two sisters and brothers-in-law, Rosa and Louie Evans of Calhoun, Ga., and Karen and Therman Burnett of New Boston; and a number of other relatives.
No services are planned.
Visitation will be from 6 to 8 p.m. Wednesday at Bates-Rolf Funeral Home.
Memorials may be made to Texarkana Animal Care and Adoption Center.
Online registration is at
batesrolffuneralhome.com.