LUEGENE WHEELER
February 13, 2018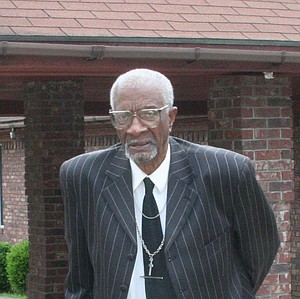 HOPE, Ark.—Luegene Wheeler, 82, of Hope died Wednesday, Feb. 7, 2018.
Mr. Wheeler was born Aug. 18, 1935, in Lake Village, Ark. He was retired from U.S. Steel in Chicago, Ill., and a member of Macedonia Baptist Church. He was preceded in death by one daughter, Mia; and one stepdaughter, Bobby Jean.
Survivors include his wife, Georgia Wheeler; two sons
and one daughter-in-law, Aubrey, and Ray Charles and Beverly; two daughters and one son-in law, Gail, and Valeria and Rodney; 12 grandchildren; and a number of other relatives.
Services will be 11 a.m. Wednesday at Macedonia Baptist Church. Burial will be in Macedonia Cemetery under the direction of Hicks Funeral Home.
Visitation will be from 1 to 5 p.m. today at the funeral home.