FRANCES SHIPP
January 2, 2018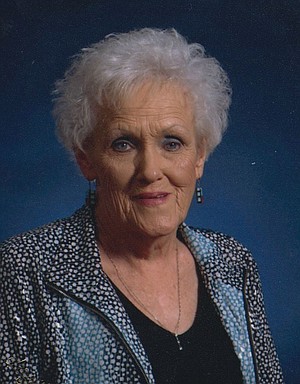 Frances Cox Shipp, 82, of Texarkana, Texas, died Saturday, Dec. 30, 2017, in a Little rock, Ark., hospital.
Mrs. Shipp was born Jan. 30, 1935, in Lewisville, Ark. She was a member of Hampton Church of Christ.
Survivors include her husband, Clyde W. Shipp of Texarkana; one son and daughter-in-law, Clyde V. and Teresa Shipp of Texarkana; one daughter and son-in law, Brenda and Bobby Lockhart of Texarkana; one sister, Dorette Forsyth of Texarkana; five grandchildren; six great-grandchildren; and a number of other relatives.
Services will be 2 p.m. today at Hampton Church of Christ with Jerry Monholland and Nick Blain officiating. Burial will be in Chapelwood Memorial Gardens Cemetery under direction of East Funeral Home, Moores Lane.
Relatives will be at 5010 Woodgate, Texarkana, Texas.
Memorials may be made to Hampton Church of Christ Dorcas House Ministries.
Online registration is at eastfuneralhomes.com.