KIBBIE O'BRIAN
January 2, 2018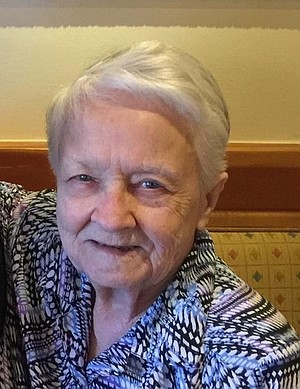 Kibbie O'Brian, 92, of Texarkana, Texas, died Sunday, Dec. 31, 2017, in a local nursing home.
Mrs. O'Brian was born Feb. 6, 1925, in Sachse, Texas. She was retired from the Social Security Administration. She was preceded in death by her husband, Willis O'Brian; and one great-great-grandson.
Survivors include one son and daughter-in-law, Dennis and Regina O'Brian of Texarkana; one sister, Elsie Marie Payne of Dallas, Texas; two grandsons and one granddaughter-in-law, Alan and Bridget Jordan and Chris O'Brian; two granddaughters, Marla and Chris Green and Shannon and Flint Boyce; nine great-grandchildren; and a number of other relatives.
Services will be 3 p.m. Wednesday at Chapelwood Funeral Home with the Rev. Kevin Myers officiating. Burial will be in Chapelwood Memorial Gardens Cemetery.
Visitation will be from 6 to 7:30 p.m. today at the funeral home.
Memorials may be made to Alzheimer's Alliance.
Online registration is at chapelwoodfuneralhome.com.