GERALD ROBINSON
January 30, 2018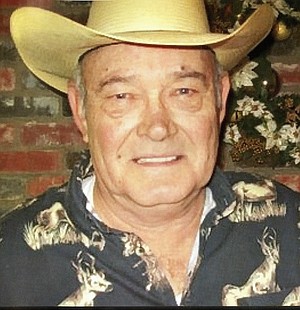 Gerald Jerry Robinson, 74, of Texarkana, Texas, died Sunday, Jan. 28, 2018, in Texarkana.
Mr. Robinson was born April 8, 1943, in Texarkana, Texas. He was a retired meat cutter, a member of the Masonic Border Lodge, a member of Cross View Baptist Church and a National Guard veteran.
Survivors include his wife, Selma Robinson of Texarkana; two sons, Jason Robinson of Texarkana and Kenneth Lynn of Genoa, Ark.; one daughter, Angela Sorrell of Texarkana; one brother, Robbie Robinson of New Boston, Texas; three grandchildren, Korie Kjellander, Walker Sorrell and Sadie Robinson; and one great-granddaughter Hazel Kjellander.
Services will be 2 p.m. Wednesday at Chapelwood Funeral Home with the Rev. Roy Ford officiating. Burial will be in Chapelwood Memorial Gardens
Visitation will be from 5 to 7 p.m. today at the funeral home.
Online registration is at
chapelwoodfuneralhome.com.