Dorothy Smith
July 24, 2018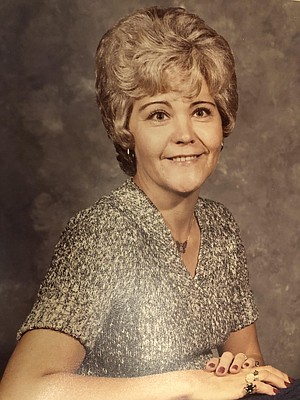 Dorothy Smith, age 84, of Maud, Texas, died Friday July 20, 2018 in a Texarkana, Texas nursing home.
Mrs. Smith was born August 14, 1933 in Glenwood, Arkansas. She was a homemaker and a Baptist.
She was preceded in death by her husband, Ray Smith and one daughter, Judy Hicks.
She is survived by one granddaughter, Jennifer Beckett and her husband Roy of Maud, Texas, her son-in-law, Jimmy Ray Hicks of Maud, Texas, two great grandchildren, Tristan Beckett and Madison Beckett, two brothers and four sisters, a number of friends and other relatives.
Funerals services will be 10:00 A. M. today at Chapelwood Funeral Home Chapel with Rev. Josh Bishop officiating. Burial will be in Center Ridge Cemetery.
Register online at www.chapelwoodfuneralhome.com.