Virginia Irene Clark
July 24, 2018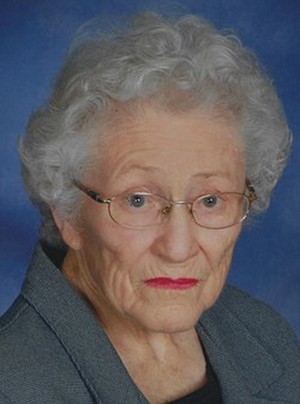 HOPE, Ark.—Virginia Irene McKee Clark, 92, of Hope died Saturday, July 21, 2018, at her home.
Mrs. Clark was born July 23, 1925. She was a homemaker, a training service secretary/treasurer and a member of Unity Baptist Church. She was preceded in death by her husband, Delton "Jim" Clark.
Survivors include one daughter and son-in-law, Debbie and Dean Marsh of Hope; one grandchild and spouse, Jennifer Marsh and John Beasley of Texarkana; one sister-in-law, Nelda McMillan of Nashville, Ark.; three special friends, Judy Smith, JoAnne DeJean and Leah Guerrero; and 13 nieces and nephews.
Services will be 2 p.m. Wednesday at Unity Baptist Church with Glen Tropp officiating. Burial will be in Memory Gardens under the direction of Herndon-Fuqua Funeral Home.
Visitation will be from 6 to 8 p.m. today at the funeral home.
Memorials may be made to Youth Fund at Unity Baptist Church, 402 S. Hervey, Hope, AR 71801.
Online registration is at
herndonfuquafuneralhomes.com.