CHARLES JOHNSON
June 7, 2018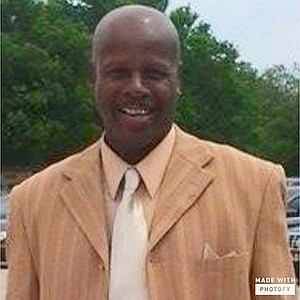 QUEEN CITY, Texas—Charles Edward Johnson, 63, of Linden, Texas, died Monday, June 4, 2018, in an Atlanta, Texas hospital.
Mr. Johnson was born Sept. 22, 1954.
Survivors include one daughter and son-in-law, Kimberly and Ben Collins of Atlanta; three brothers and one sister-in-law, Elmer Joe Johnson of Linden, Frederick and Evelyn Johnson of Lawrenceville, Ga., and King David Green of Dallas; two sisters and one brother-in-law, Charley and Earnest Turner of Texarkana and Lena Glaspie of Dallas; one special friend, Linda Williams of Atlanta; three grandchildren; and a number of other relatives.
Services will be 11 a.m. Saturday at Salem Missionary Baptist Church, Linden. Burial will be in Salem Cemetery under direction of Queen City Funeral Home.
Online registration is at queencityfuneralhome.com.