NADINE McFARLAND
June 7, 2018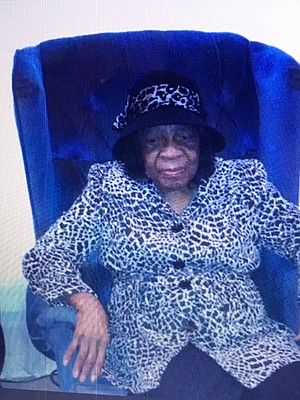 Nadine McFarland, 96, of Texarkana, Texas, died Thursday, May 31, 2018, in a local nursing home.
Mrs. McFarland was born June 23, 1921, in Jefferson, Texas. She was a member of Prosperity Baptist Church. She was preceded in death by her husband, George McFarland.
Survivors include one son and daughter-in-law, Ray and Debra McFarland; one sister, Texie V. Standoak of Desoto, Texas; one brother, Jimmy D. Turner of Seattle, Wash.; one special niece, Dianne Walker of Texarkana; five grandchildren; four great-grandchildren; and a number of other relatives.
No services are scheduled at this time. Burial will be in Pleasant Hill Cemetery, New Boston, Texas, under direction of Richardson Hill Funeral Home.
Visitation will be 2 p.m. to 5 p.m. Friday at the funeral home.