RICHARD ROBERTSON
June 7, 2018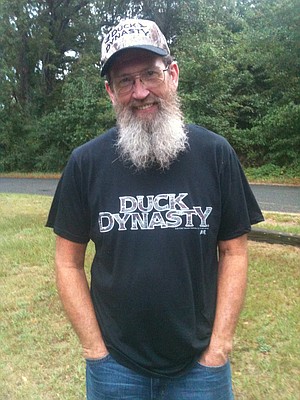 Richard Lee Robertson, 55, of Texarkana, Ark., died Monday, June 4, 2018, at his home.
Mr. Robertson was born Sept. 12, 1962, in Salinas, Calif. He was employed with Red River Army Depot.
Survivors include his wife, Ruth Ann Robertson of Texarkana; two daughters and one son-in-law, Erin and Devenere Rose and Jasmine Cheatham of Texarkana; two sisters, Kathy Rosendale of Genoa, Ark., and Rita Koczur of Texarkana; one brother, Elbert Robertson of Texas; one grandson, Elijah Rankin; and one special aunt, Ernestine Russell of Little Rock.
Services will be 11 a.m. Friday at Texarkana Funeral Home, Arkansas, with Tim Wilder and David Shimpock officiating. Burial will be in Memorial Gardens Cemetery.
Visitation will be 6 p.m. to 8 p.m. today at the funeral home.
Online registration is at
texarkanafuneralhome.com.