JEWELL MAXWELL
June 12, 2018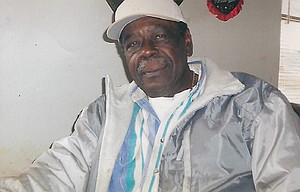 Jewell Maxwell Jr., 88, of Texarkana, Texas, died Tuesday, June 5, 2018.
Mr. Maxwell was born Jan. 11, 1930, in Hope, Ark. He was a supervisor at Red River Army Depot.
Survivors include his wife, Lynette Maxwell of Texarkana; six sons, Gordon Maxwell and Kevin Pree of Texarkana, Maurice Maxwell of Inglewood, Calif., Damien Edwards of Domino, Texas, Shannon Maxwell of Longview, Texas, and Reginald Pree of Wake Village, Texas; five daughters, Patricia Farmers of Chicago, Ill., Martha Young of Texarkana, Sherry Thomas of Inglewood, Chanda Brown of Fort Worth, Texas, and Jackie Maxwell of Lancaster, Calif.; two brothers, Michael Maxwell of Texarkana and Marshall Maxwell of Santa Monica, Calif.; and a number of other relatives.
Services will be 1 p.m. Wednesday at Rose Hill Church of God in Christ with Dr. Warren A. Smith Jr. officiating. Burial will be in Fairhaven Cemetery under the direction of Jones Stuart Mortuary.
Visitation will be from 3 to 5 p.m. today at the funeral home.