LaRONDA HOLLIS
June 12, 2018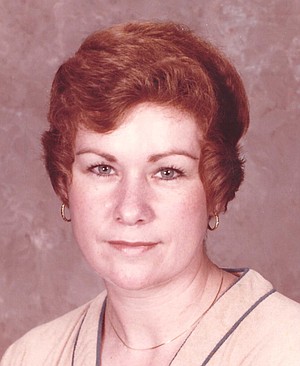 STAMPS, Ark.—LaRonda JoAnn Hollis, 73, of Stamps died Saturday, June 9, 2018, at her home.
Mrs. Hollis was born July 6, 1944, in Blevins, Ark. She was a retired registered nurse from Wadley Medical Center, Texarkana, formerly employed at Lafayette Memorial Hospital, a retired co-owner of N and L Hollis Trucking and a member of First Baptist Church, Stamps. She was preceded in death by her husband, Nickey Lloyd Hollis.
Survivors include one son, Nickey Glenn Hollis of Stamps; one daughter, Becky Barnes also of Stamps; two brothers, Travis McCraven and Allen McCraven both of Shreveport, La.; two sisters, Relda Allen of Blanchard, La., and Levornia LaFeet; four grandchildren, Justin Barnes of Magnolia, Ark., Nickey Lane Hollis of Lewisville, Ark., Bridget Haling of Doyline, La., and Courtney Barnes of Stamps; four great-grandchildren; and a number of other relatives.
Services will be 10 a.m. today at Smith Funeral Home, Thomas Street, with Mike Turner officiating. Burial will be in Patmos Cemetery, Patmos, Ark.
Online registration is at aosmithfuneralhome.com.