LILA RENFROW
June 12, 2018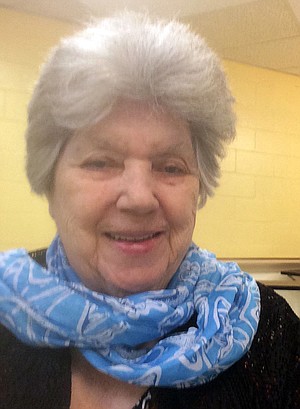 De QUEEN, Ark.—Lila Merle Gage Neeley Renfrow, of De Queen died Friday, June 8, 2018, in a local nursing home.
Mrs. Renfrow was born Sept. 8, 1929, in Estelline, Texas. She was a nurse aide, cashier, a Christian and a member of Church of Christ, the Smyrna Community. She was preceded in death by her husband, W.M. Renfrow Jr.; and one step-grandson, Danny Altenbaumer.
Survivors include two daughters and sons-in-law, Cheryl and Don Higgins and Nancy and Randy Gore; one stepdaughter and stepson-in-law, Mary and Dallas Altenbaumer of Alleene, Ark.; one sister and brother-in-law, Joyce and Gage Pickens; three grandchildren, Matt Higgins, Susan Higgins Bishop and Sally Higgins Allen; one stepgrandchild; four great-grandchildren; four step-great-grandchildren; and a number of other relatives.
Private graveside services will be planned at a later date. Arrangements are under the direction of Wilkerson Funeral Home.
Onine registration is at wilkersonfuneralhomes.com.