HELLON CATLETT
June 13, 2018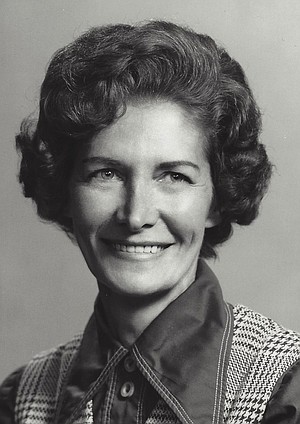 NAPLES, Texas—Hellon Beth Catlett, 90, of Omaha, Texas, died Saturday, June 9, 2018, at her home.
Mrs. Catlett was born Jan. 27, 1928, in Carrizo Springs, Texas. She was a retired Texas extension agent and a member of Order of the Eastern Star, Mount Pleasant Art Society and First Baptist Church, Omaha. She was preceded in death by her husband, Henry Catlett; and one son, David Catlett.
Survivors include one son and daughter-in-law, Lloyd and Sylvia Catlett of Holly Lake Ranch, Texas; two daughters and one son-in-law, Susan and Paul Story of Camden, Ark., and Mary Carley of Holly Lake Ranch, Texas; five grandchildren; three great-grandchildren; and a number of other relatives.
Services will be 11 a.m. Thursday at First Baptist Church with the Rev. Keith Lauter officiating. Burial will be in Omaha Cemetery under direction of Harrison Funeral Home.
Visitation will be from 10 to 11 a.m. Thursday at the church.
Online registration is at harrisonfuneralhome.com.