MABEL HANEY
June 13, 2018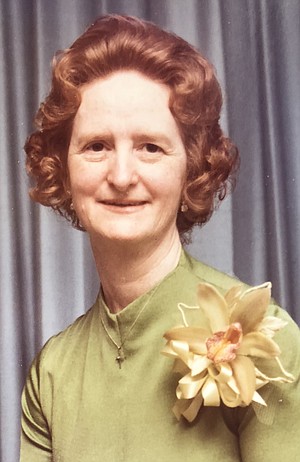 De QUEEN, Ark.—Mabel Louise Haney, 88, of Winthrop, Ark., died Monday, June 11, 2018.
Mrs. Haney was born Nov. 19, 1929, in Marvel, Ark. She was founder of Louisiana Coin Exchange, an author, a former drive-in movie theater manager and a founder and pastor of Church in the Wildwood, Winthrop. She was preceded in death by her husband, Nelson Haney; and three children, Jay, Wayne and Debbie.
Survivors include one son, Nelson Cap Haney; seven grandchildren, David Wood, Clay Haney, Christy McCulla, Kelly Cathey, Heather McKeen, Payton Denney and Shayne Bryan; 16 great-grandchildren; and a number of other relatives.
Services will be 10 a.m. Friday at Church in the Wildwood under direction of Wilkerson Funeral Home.
Visitation will be from 5 to 8 p.m. Thursday at the funeral home.