Leonard Miller
June 21, 2018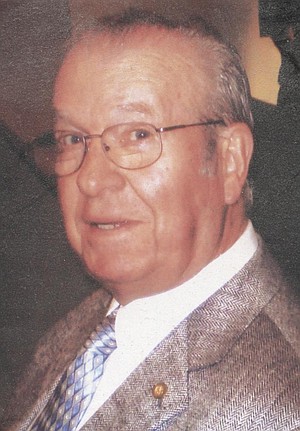 NEW BOSTON, Texas—Leonard Lee Miller, 85 of Corsicana, Texas, died Saturday, June 16, 2018, at a Corsicana nursing home.
Mr. Miller was born Feb. 25, 1933 in Walker, Mo. He was a retired Lieutenant Colonel, a member of AARP, American Legion Post 0022, Military Officers Association of America, Veterans of Foreign Wars and Southside First Baptist Church, Corsicana and a Korean War and Vietnam War veteran. He was preceded in death by his wife, Teresa Miller.
Survivors include one son and daughter-in-law, Gregory and Deborah Miller of Corsicana; one brother, Billy Miller of New Boston; one granddaughter and grandson-in-law, Maria Lynn and Jeff Paroline of Garland, Texas; one grandson and granddaughter-in-law, Nathaniel Lee and Jennifer Miller of Denton, Texas; two great-grandsons, Cole Daniel of Wichita, Kan., and Jaeden Paroline of Garland; one sister-in-law, Judy Martin of Hooks, Texas; and a number of other relatives.
Services will be 3 p.m. Saturday at Bates-Rolf Funeral Home with Steve Minter officiating. Burial with military honors will be in Woodmen Cemetery, DeKalb, Texas.
Visitation will be 2 p.m. to 3 p.m. Saturday at the funeral home.
Online registration is at batesrolffuneralhome.com.