Maxine Sloan
June 21, 2018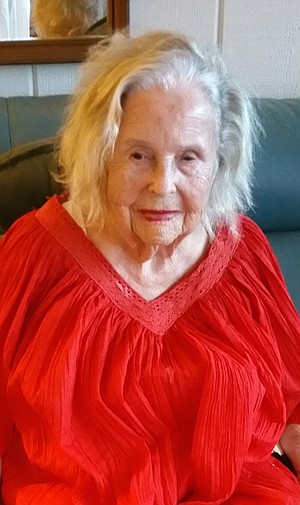 NAPLES, Texas—Maxine Frost Sloan, 99, of Ventura, Calif., died Saturday, June 16, 2018, in Ventura.
Mrs. Sloan was born Oct. 3, 1918, in Bryans Mill, Texas. She was a teacher. She was preceded in death by her husband, Merl William Sloan, in 1970; and one son, Darryl Merl Sloan.
Survivors include one daughter, Verna Gail Sloan; one granddaughter, Kelly Marie Dugaiczyk; two great-grandchildren; and a number of other relatives.
Services will be 10 a.m. Monday at Union Chapel Methodist Church under direction of Harrison Funeral Home, Douglassville, Texas.
Online registration is at harrisonfuneralhome.com.