Shirley Frachiseur
June 21, 2018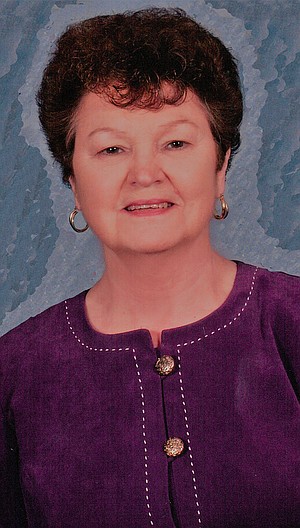 De QUEEN, Ark.—Shirley June Davis Frachiseur, 81, of De Queen died Monday, June 18, 2018, at a Texarkana, Texas nursing home.
Mrs. Frachiseur was born June 24, 1936, in Athens, Ark. She was a teacher at Cossatot Community College of University of Arkansas and in Glenwood, Horatio and De Queen, a Sunday School teacher of Grace Sunday School Class and a member of Sevier County Developmental Center Board and First Baptist Church, De Queen. She was preceded in death by her husband, Joe Frachiseur; and one grandchild, Avery Grace Frachiseur.
Survivors include one son, Greg Frachiseur of Redwater, Texas; one daughter, Gina Paul of Monticello, Ark.; two brothers, James E. "Buddy" Davis of Hermitage, Tenn., and Jimmy W. Davis of Dierks, Ark.; five sisters, Shelby Hill Jeans and Glenda Peden of Nashville, Ark., Lenda Taylor of Wynnewood, Okla., and Cathy Bennett and Pat Johnston of De Queen; ans four grandchildren.
Services were June 20 at First Baptist Church, De Queen, with Josh Herweck officiating. Burial was in Redmen Cemetery under direction of Chandler Funeral Home.
Memorials may be made to First Baptist Church, 1535 W. Collin Raye Dr., De Queen, AR 71832.
Online registration is at chandlerfuneral.com.