Mary Clingan
June 25, 2018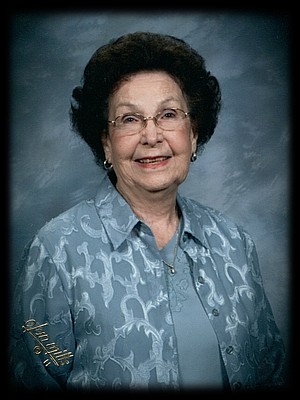 Mary Nell Clingan, 93, of Texarkana, Ark., died Saturday, June 23, 2018, at a local nursing home.
Mrs. Clingan was born April 4, 1925, in Hope, Ark. She was a member of First Baptist Church Texarkana, Texas. She was preceded in death by her husband, James "Buddy" Clingan Jr.
Survivors include one daughter and son-in-law, Mary and Johnny Gross of Texarkana, three sons and daughters-in-law, Jimmy
and Benny Clingan of Texarkana and Don and Becky Clingan and Mike and Lisa Clingan of Sherman, Texas; one special friend, James Mooneyham; eight grandchildren; eight great-grandchildren; one great-great-grandchild; and a number of other relatives.
Graveside services will be 10 a.m. Wednesday at Memorial Gardens with the Rev. Larry Sims officiating. Arrangements under direction of Texarkana Funeral Home, Texas.
Visitation will be 5:30 to 7:30 p.m. Tuesday at the funeral home.
Online registration is at
texarkanafuneralhome.com.