Steve Broyles
June 25, 2018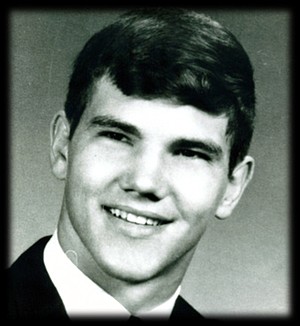 Stephen Douglas "Steve" Broyles, 69, of Texarkana, Texas, formerly of Springtown, Texas, died Thursday, June 21, 2018, at his home.
Mr. Broyles was born July 10, 1948, in Red Oak, Iowa. He owned a construction company, was a Mason, a member of First Baptist Church, Springtown, and a Navy veteran.
Survivors include his wife, Maryetta Broyles of Texarkana; one son and daughter-in-law, Brian and Jennifer Broyles of Lakewood, Colo.; one daughter and son-in-law, Karen and Brian Carpenter of Texarkana; five grandchildren, Cameron Broyles, Caleryn Broylews, Madison Carpenter, Ben Carpenter and Colbie Carpenter; and a number of other relatives.
Services will be 10 a.m. today at Texarkana Funeral Home, Texas, with Dr. Jeff Schreve officating. Burial with military honors to follow at Hillcrest Memoril Park.
Online registration is at
texarkanafuneralhome.com.