JACK WAKIN SR.
March 8, 2018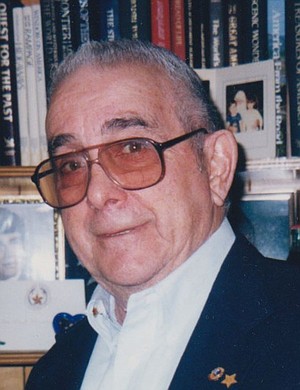 Jack Wakin Sr., 90, of Wake Village Texas, died Saturday, March 3, 2018, at a local nursing home.
Mr. Wakin was born Feb. 29, 1928, in Texarkana, Texas. He was a retired Air Force senior master sergeant, past district governor and Texas Hall of Fame member of Lions Club, member of St. Edward Catholic Church and a World War II and Korean War veteran. He was preceded in death by his wife, Betty Wakin; and one granddaughter, Wendy Wakin.
Survivors include his wife, Pauline O'Keefe Wakin of Farmersville, La.; three sons and daughters-in-law, John and Jan Wakin of Edgewater, Fla., Jack Jr. and Penny Wakin of Sherman, Texas, and James and Martha Wakin of Cape Girardeau, Mo.; one daughter and son-in-law, Jo'Ann and Donald Harmon of Texarkana; one brother, Tony G. Wakin Jr. of Texarkana; eight grandchildren; and eight great-grandchildren.
Memorial Mass will be 2 p.m. Friday at St. Edward Catholic Church with the Rev. James West officiating. Arrangements are under direction of East Funeral Home, Moores Lane.
Memorials may be made to Texas Lions Camp, P.O. Box 290247, Kerrville, TX 78029.
Online registration is at
eastfunerals.com.