JUD McGEHEE
March 8, 2018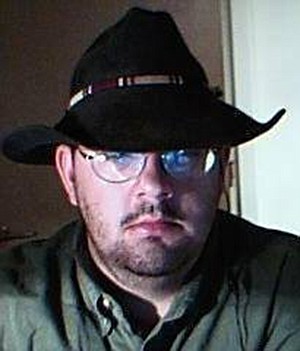 Justin Jud McGehee, 41, of Texarkana, Ark., died Monday, March 5, 2018, at his home.
Mr. McGehee was born June 22, 1976 in Texarkana. He was a Christian.
Survivors include his wife, Julie McGehee of Texarkana; his father, Gary Nolte Sr. of Texarkana; two brothers, Dutch McGehee of Charlotte, N.C., and Gary Nolte Jr. of Hopkinsville, Ky.; three sisters, Shellie Christie of Augusta, Ga., Evalynn K. Clark of Ridgeland, Miss., and Kary Mathis of Louisville, Ky.; his uncle and aunts, Ken and Michelle Carpenter of Texarkana and Tina Carpenter of Indianapolis; one special cousin, Catie Dodez of Texarkana; and a number of other relatives.
Memorial services will be 3 p.m. Friday at Texarkana Funeral Home, Arkansas, with the Rev. Matt Graves officiating. Burial will be in Memorial Gardens Cemetery.
Online registration is at
texarkanafuneralhome.com.