KATHY WHITEHEAD
March 8, 2018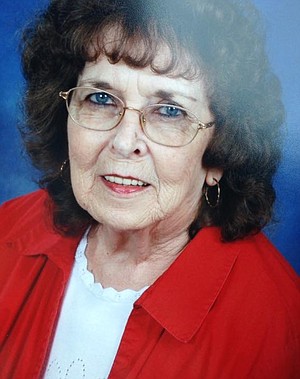 Faye Kathryn "Kathy" Whitehead, 75, of Texarkana, Ark., died Monday, March 5, 2018, at a local hospital.
Mrs. Whitehead was born Dec. 10, 1942, in Shreveport, La. She was retired from Family Medical Group and a Christian. She was preceded in death by one granddaughter, Samantha Lamon.
Survivors include five children and one spouse, Doys Whitehead Jr., Royce Whitehead, Christy Whitehead and Jason Whitehead of Texarkana and Stacey and Phil Hadaway of Hooks, Texas; one sister, Rose Hamersley of Portage, Ind.; one brother, Robert Cagle of Effingham, S.C.; 11 grandchildren; and a number of other relatives.
Services will be 10 a.m. Friday at Chapelwood Funeral Home with the Rev. Bill Saxby officiating. Burial will be in Chapelwood Memorial Gardens Cemetery.
Visitation will be 6 p.m. to 7:30 p.m. today at the funeral home.
Online registration is at chapelwoodfuneralhome.com.