MARGARET TURNER
March 8, 2018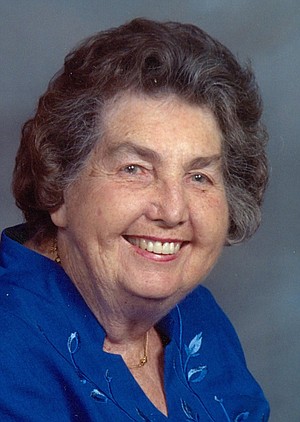 Margaret Ruth Turner, 85, of Texarkana, Texas, died Tuesday, March 6, 2018, at a local hospice.
Mrs. Turner was born April 5, 1932, in Redwater, Texas. She was a homemaker, real estate agent and member of Trinity Presbyterian Church. She was preceded in death by her husband, Frank Turner Jr.; and one son, Terry Turner.
Survivors include one son, Larry Turner of Simms, Texas; one daughter-in-law, Cheryl Turner of Simms; one sister, Jeri Morones of Texarkana; four grandchildren, Leigh Cheek of Redwater, Texas, Jarrett Turner and Daniel Poindexter of Simms and Jay Tee Turner of Texarkana; and five great-grandchildren.
Services will be 10 a.m. Friday at Trinity Evangelical Presbyterian Church with Dr. Scott Luckey officiating. Burial will be in Chapelwood Memorial Gardens Cemetery under direction of Chapelwood Funeral Home.
Visitation will be 6 p.m. to 8 p.m. today at the funeral home.
Memorials may be made to Heroes Pantry, c/o Trinity Evangelical Presbyterian Church, 2623 N. Robison Road, Texarkana, TX 75501.
Online registration is at chapelwoodfuneralhome.com.