Matthew Rosenbaum
March 8, 2018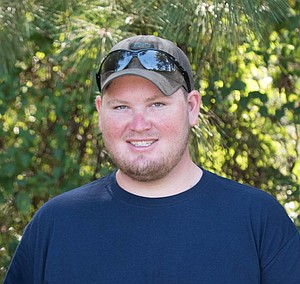 Matthew Glynn Rosenbaum, age 22 of Ashdown, Arkansas died on March 5, 2018 in Carlsbad, New Mexico following a motor vehicle accident. Matthew was a 2014 graduate of Ashdown High School. He was employed by Wyatt Construction, working on location with heavy equipment, a job which he loved.
Matthew was preceded in death by grandparents George Rosenbaum, Foice and Patsy Green, and Aunt Judy Rosenbaum Sloan.
Matthew is survived by his parents, Allie & Glenn Rosenbaum; a brother Christopher and his girlfriend Sarah Holman and her daughter (JoJo); grandmother LaVeda Rosenbaum; Aunts and Uncles, Judy Prinz (Junior), Clarence Green (Eileen), Debbie Cowley (David), Mark Green (Kristie), Danny Ray Green (Sonya), Janice Rosenbaum Thomason (Paul) and Michael Sloan; Cousins, Clayton (Cheyenne) Prinz & Jailynn, Nora Lee (Wayne) Wade, and children Aron, Alyssa, & Abigail Cisco, Jason (Jana) Green and children, Cameron, Robbie & Collins, Erica (Chris) Tucker & Haven; Tyler Humphrey, Kari Ann Green, Krystal Green, Dalton Green, Daxton Green, Chase (Jennifer) Sloan, and children Reno, Jessi & Kamden; Jillian Sloan (Jeff) Norfleet, and children Slade & Aubree, Amy Thomason, and "Little Buddy" Shawn Bradshaw and Matthew's wonderful pipeline family as well as many other family and friends.
"Matthew" means "A gift of God" He lived up to that name bringing light to everyone he met. He was loved by everyone who knew him.
"And now these three remain: faith, hope and love. But the greatest of these is love. 1 Corinthians 13:13 NIV
Visitation will be Friday, March 9, 2018 from 5:00 8:00 at First Baptist Church of Ashdown. Services will be at the church Saturday, March 10, 2018 at 2:00 with Clarence Green officiating. Interment to follow at Richmond Cemetery.